Concreting future by building trust
and
adding value...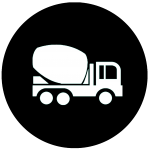 The YES AND YES Constructions RMC is a part of the YES AND YES Group, providing concrete products for construction in various sectors : Industrial, Commercial, Residential and Municipal; stretching across schools, marines, bridges, office developments, public buildings and houses. We have successfully assembled a platform with a professional team that is both experienced and knowledged in all aspects of concrete, concrete masonry production and delivery. It is a professional company that has state-of-art equipment to ensure that its customers receive a cost efficient quality product, produced in plants that are safe and eco-friendly. We have set a bench mark in the reputation for superior quality, excellent customer service and technical expertise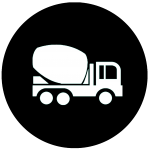 The YES AND YES Constructions RMC has also been setting up Captive batching plants, for construction projects of various scales, across India. We are equiped with a large set of men and machineries, to be able to support with any scale of ready mix concrete requirement, for infrastructural development projects  across the country. We provide all types of services, right from rental plants to delivering finished products.